We love hearing from our clients. If you've had an experience with our company, please let us know via our Facebook and Google+ pages below. We aim to please so don't forget to tell your friends and family about us. We thank you for your business, your time and future referrals.
"MY HOME AND BUSINESS!"
"Lindsay has been cleaning my business and home for the last three years. She is always prompt, and does an amazing job. She is a perfectionist, and has a great work ethic. I highly recommend her to anyone interested in retaining her services. She makes sure every thing is done correctly. I am 100% happy with her work."
—Jim K.
"ATTENTION TO DETAIL!"
"Lindsay and Interior Cleaning Services has been keeping my home clean for over three years. She is reliable, thorough, trustworthy, and reasonable. She takes care of the little things, and if there is anything extra to be done, it is done without issue. Lindsay has alleviated any concerns I had about being able to keep on top of keeping up my home, and I don't worry if someone wants to stop by.
The service I have received has been excellent. I moved recently, and Lindsay took care of cleaning the new home before I moved in, and the old one after I moved out. What a relief to not have that burden! I have, and will continue to, recommended Lindsay to my friends. What a pleasure to come home from work to a clean house!"
—Andrea J.
"RESPECT FOR OUR PRIVACY!"
"Working with a cleaning service can be a challenge. And its not just about the quality of work being done – but about trust. Of course, you trust that work to be done will be done in manner that you consider appropriate. Yet, more importantly, you have to trust the person who is in your home amongst your valuable and precious items, is someone with honesty and respect for your privacy. The person needs to be someone outstanding character.
For us – adding to the trust – is that the person doesn't mind that we have a dog – and two, doesn't mind that dog will greet her at the door.
When it comes to the work being done – its better than we would do; its better than my momma would have done and even my mother-in-law is impressed. Precise, detailed and specific.
When it comes to trust – well, that has to be earned. And Lindsay has earned our trust and our respect. If she needs to modify the service date – she lets you know well in advance (for instance modifications to the schedule over holidays). There's no guess work. If there is something in the house that needs our attention – she leaves us a note. If there is a package at the door – she brings it in. One day a cheap item that she was cleaning around – broke. It wasn't her fault and it would have broken eventually. When we got home that evening, Lindsay left us a note of apology and committed to repairing it.
Some people don't feel comfortable with dogs or can be allergic to them. People feel particularly so when it's a 130 lb dog. Lindsay said she doesn't mind our boy being out when she arrives – but when it comes time to mopping the floors, she prefers to put him in his crate. How sweet is that – she doesn't mind him being out, she interacts with him – and when its time, she puts him in his crate.
Outstanding quality of work, attention to detail, transparency and respect of our privacy. We couldn't be more pleased."
—Bill & Linda W.
"ABOVE EXPECTATIONS!"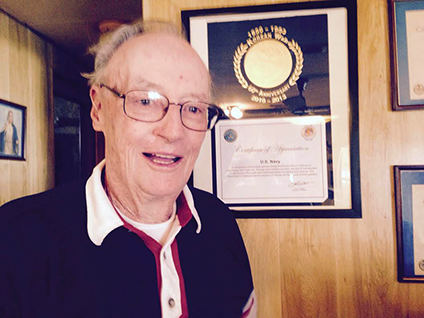 "Lindsay has been a cleaner for my house for 17 years. She goes far and above other cleaners I tried prior to finding her. I now consider her as a close friend and feel free to go about my business and leave her alone in my home to do her work. She is completely trustworthy. I have had occasions where I met her family and found her to be a great mother to her children. Since the loss of my wife 10 years ago, Lindsay has become the source of compassion to good advice to me."
— Patrick E.
"HIGHLY RECOMMENDED!"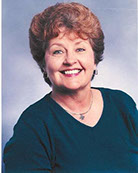 "Lindsay Lynch, the owner of Interior Cleaning Service has been either cleaning my house or overseeing the cleaning of my house since 2007. She is very thorough and very consistent in her approach to the job. I have had cleaning services before but I have never had any one clean as well as Interior Cleaning Service. I have recommended her service to several friends and they are equally pleased. In my experience the job is done very well with attention to detail and a pleasant attitude. I highly recommend this service."
—Helen V.